What Social Media Platform Should I Use?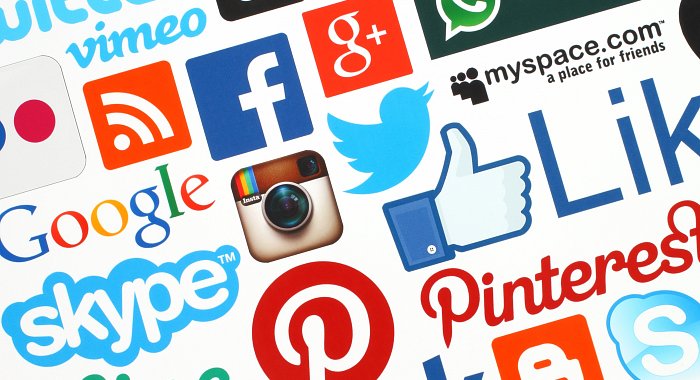 So unless you live in a cave on a desserted island, you've probably heard of Facebook. You may even have heard of Twitter. What about Instagram? Snapchat? Pinterest? Of course you've heard of them all but just because someone says you should have them, doesn't mean they will be effective to your online presence nor will it boost your sales or awareness.
Below, I have explained what sort of audience each social media platform attracts, how they use it and what best ways to promote yourself on it.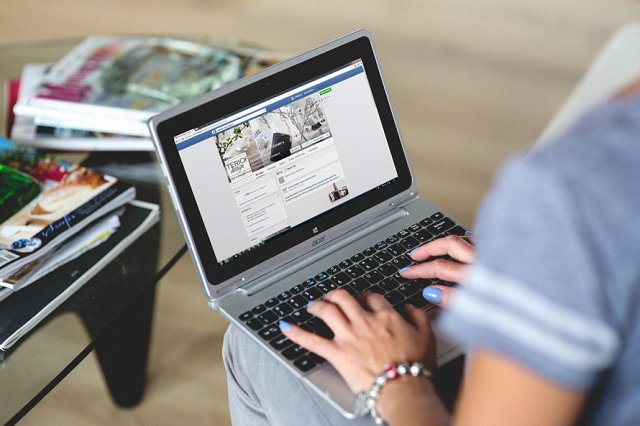 Facebook
Let's start with the Daddy - Facebook. By far the largest social media website on the planet with over 1.65 billion monthly active users. Thats over 14% of the whole world and when you think that Bangladesh, China and North Korea all ban Facebook, it's actually a far greater percentage. So does this mean your business should be on it? Probably, but not necessarily, and here's why:
Common Age Group: 25-34 which equates to 29% of all Facebooks users (source: EMarketer)
Sex: 77% female and 66% male of all internet users (source: PEW Research Center)
Busy Times: Saturday & Sunday (particularly Sunday) between the hours of 1pm and 3pm (source: Social Media Today)
Those are some impressive numbers but if your main target market is 50+ then is Facebook really the best avenue to spend your marketing budget on? The fact of the matter is that Facebook is so big now, that you will find your target market on it and of course, the smaller the percentage of users, the bigger the chance you have of them actually seeing your boosted posts.
What I always say is that people don't go on Facebook with an agenda - they don't come on trying to source a solicitor or an accountant, they come on to get away from the mundane things that life throws at them every single day so try to be fun and engaging without throwing your services in their face constantly or trying to force them into buying something they really aren't looking for. Use it to promote, engage and interact with new and existing customers and allow them to see you're more than just a business front.
Twitter
I love Twitter. There's no fluff, and the fact 'tweets' are limited to 140 characters cuts out a lot of the rubbish Facebook allows. That being said, just because you only have 140 characters to play with, it doesn't mean that it's easy, nor does it mean that it's the best option for you or your business.
Common Age Group: 18-29 which equates to 32% of all Twitter users (source: PEW Research Center)
Sex: 21% female and 25% male of all Internet users (source: PEW Research Center)
Busy Times: Monday - Thursday between the hours of 9am and 3pm (source: Forbes)
Instantly you can see the change in demographic - more men use Twitter than women and the age group has dropped a little bit. What I found most interesting is that the busiest times are essentially 'the working week' meaning that either everyone is skiving throughout work to check their Twitter or (and probably more likely) is that young professionals are using it to engage with other business individuals.
From my experience of using Twitter over the past 5-6 years is that things like #BelfastHour and #ArdsNthDownHour are fantastic ways to connect and network with other businesses. The engagement rate with Twitter is very low compared to the likes of Instagram and Facebook. It has been criticised heavily as a platform where you are simply talking to yourself and hoping someone joins in, however, if you are a business who wants to connect with like minded businesses then this is the one to use.
Instagram
When Instagram started life it was pretty much a photo sharing site with even less ads/spam than Twitter and I fell in love with it instantly. However, since Facebook bought it in 2012 for $1 billion (yes billion!) it has seen a lot of new features added and personally I don't find it as attractive anymore. That being said, it's user base has actually increased dramatically and now boasts over 500 million active users! So probably best to consider this one too...
Common Age Group: 90% of users are below the age of 35 (source: Brandwatch)
Sex: 31% female and 24% male of all Internet users (source: PEW Research Center)
Busy Times: All the time! Over 300 million of the 500 million active users use their Instagram app every single day (source: Instagram blog)
The most important stat to look at here is the age demographic. Over 90% of all Instagram users are under the age of 35 - that is huge! This probably answers the question of why some Kardashian sister has the most likes ever for lying on the ground (I don't get it either). All of that aside, if you wanting to appeal to a younger audience, Instagram is an absolute must. It has a very high pornography filter and thus as much as there is the standard age limit of 13 for users, parents are more likely to allow their kids of a younger age to use it as it is seen as a much safer platform.
SnapChat
Once regarded as a platform for teenagers to send a certain type of picture (we'll not go into details) for them never to be seen again. However, SnapChat has evolved very quickly over the past year or so and is becoming one of the top 3 or 4 platforms to promote your product or brand.
Common Age Group: 37% of all users are aged 18-24 (source Statista)
Sex: 31.3% female and 31.6% male of all Internet users (source: Ad Week)
Busy Times: 4.30pm - 7pm Monday Friday (source The Nelson Analytics)
The biggest winners of SnapChat are individuals who share SnapChat stories on a daily basis. Personal Trainers, Actors, TV personalities and Sports people are amongst the biggest success stories. Where SnapChat really differs from the competition is with the use of its filters. For example, if you owned a donut shop and wanted people to snap their friends eating the donut with your own filter, you could set a filter that is only available to anyone within 1 mile of your shop. Impressive stuff!
Personally, I still consider SnapChat a young persons (sub 20 year olds) platform but it is one to consider in the not too distant future.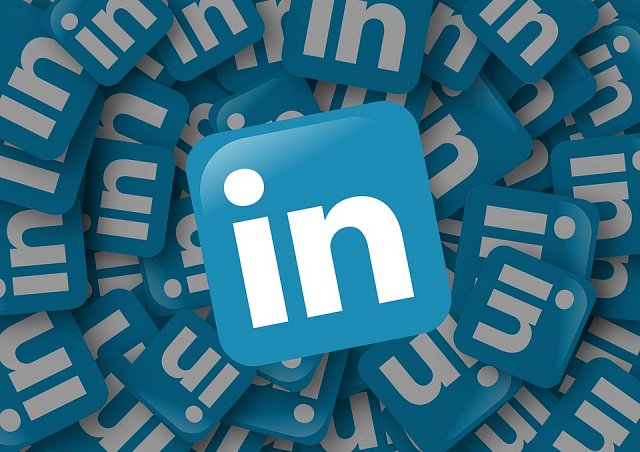 LinkedIn
If you are a business professional you have to be on LinkedIn. Period. As much as I highly dislike the UX of this app, it actually serves a very definite purpose - to connect individuals in the business world.
Common Age Group: 30 - 49 years old (source Buffer App)
Sex: 19% female and 24% male of all Internet users (source: Business Insider)
Busy Times: 8pm - 4pm (source Buffer App)
It's clear to see that people use LinkedIn solely for business purposes with weekends and evenings engagement levels being practically non-existent. Any time from 8am - 4pm, Monday - Friday is the best time to hit your followers. As well as that, LinkedIn pretty much guarantee over 20% of your followers will see your status update, unlike Facebooks sub 2%.
LinkedIn is to be use completely differently than any other of the social media options above. It isn't to show what you had for dinner, the latest piece of wall art in the office or a quick video to show you are at an event, it's to talk business. Sounds boring but from my own personal experience, it really works. There is a certain level of trust that is associated with LinkedIn and allows people to see you are serious about your work/career and aren't just snapping or tweeting things of personal interest.
PEW Research Center provided a lot the stats for this blog post and I thought I'd share this interesting graph for you to gander at.